Description
Casio Celviano GP-300WE DIGITAL PIANO (In white)
INNOVATION MEETS TRADITION.
 IN SATIN WHITE.
The GP-300 Grand Hybrid redefines what a digital piano is capable of, thanks to its combination of digital innovation and time-honoured principles of acoustic piano manufacture.
To produce a refined sound and an accurate touch that is worthy of a class leader, Casio have collaborated with prestigious acoustic piano manufacturer, C. Bechstein.  The result is the Celviano Grand Hybrid: an exquisite instrument which incorporates the best elements of an acoustic grand piano, such as a Natural Grand Hammer Action, with the unique benefits of perfect digital sound.
At the heart of the GP-300 is the revolutionary Natural Grand Hammer Action, combining full-length wooden keys (manufactured using the same Austrian spruce as that used by C. Bechstein) with moving hammers to provide an authenticity of touch that is far beyond any other digital piano.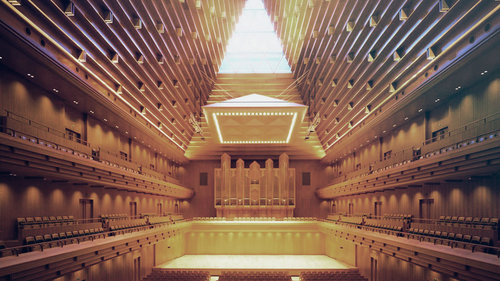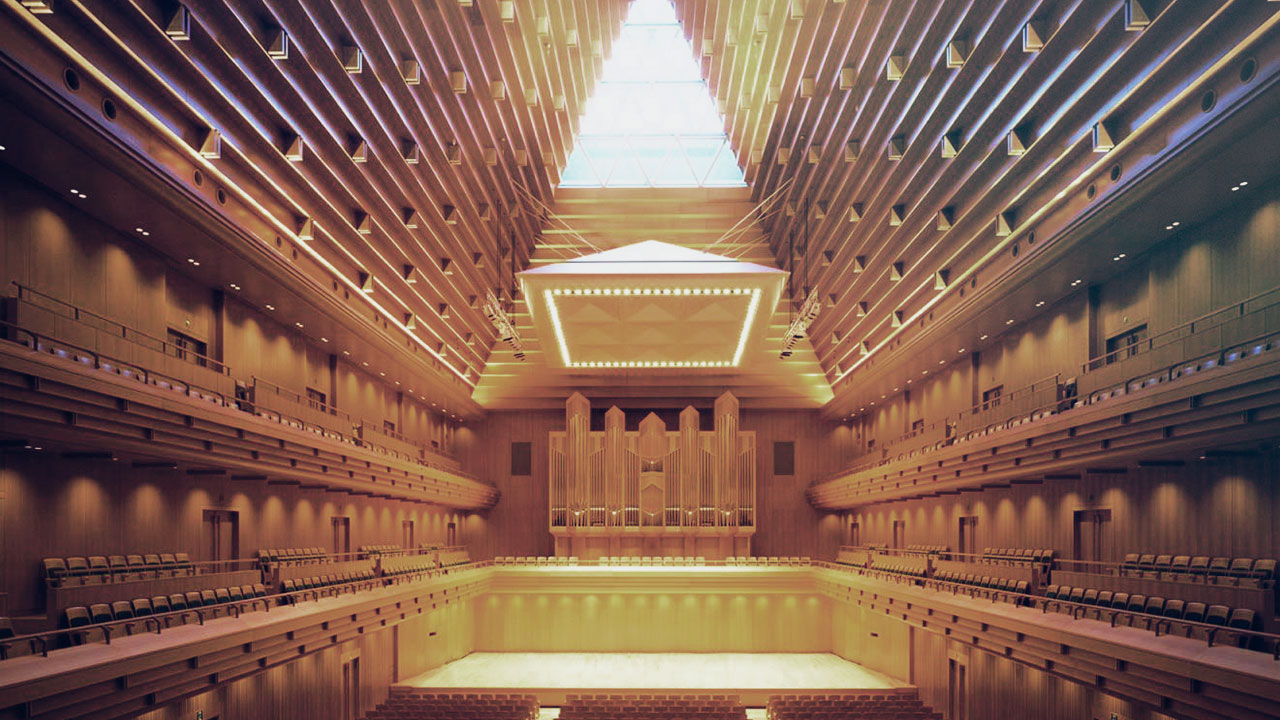 The unique 'Concert Play' feature gives you command of an entire symphony orchestra, with an expandable library of favourite classical pieces to play along to.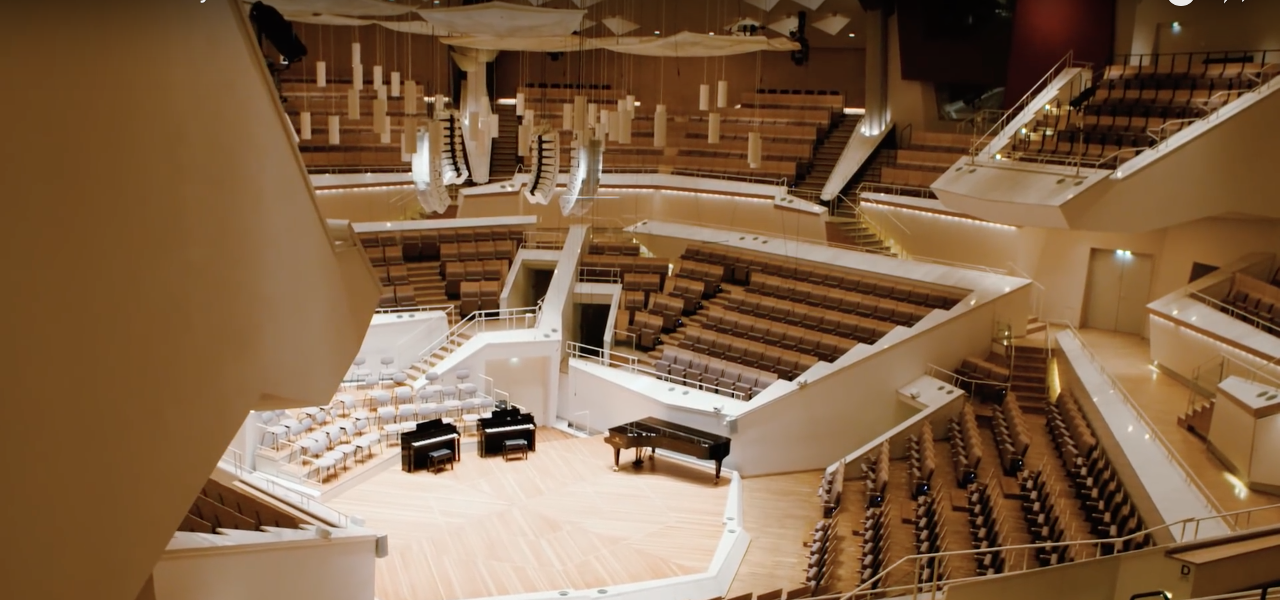 Using real acoustic measurements, the Hall Simulator recreates the ambience and character of 12 famous concert halls. Experience the thrill of listening to your performance in any of these unique acoustics.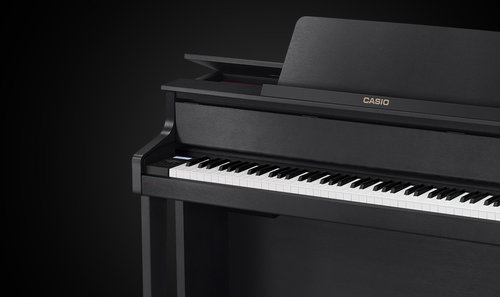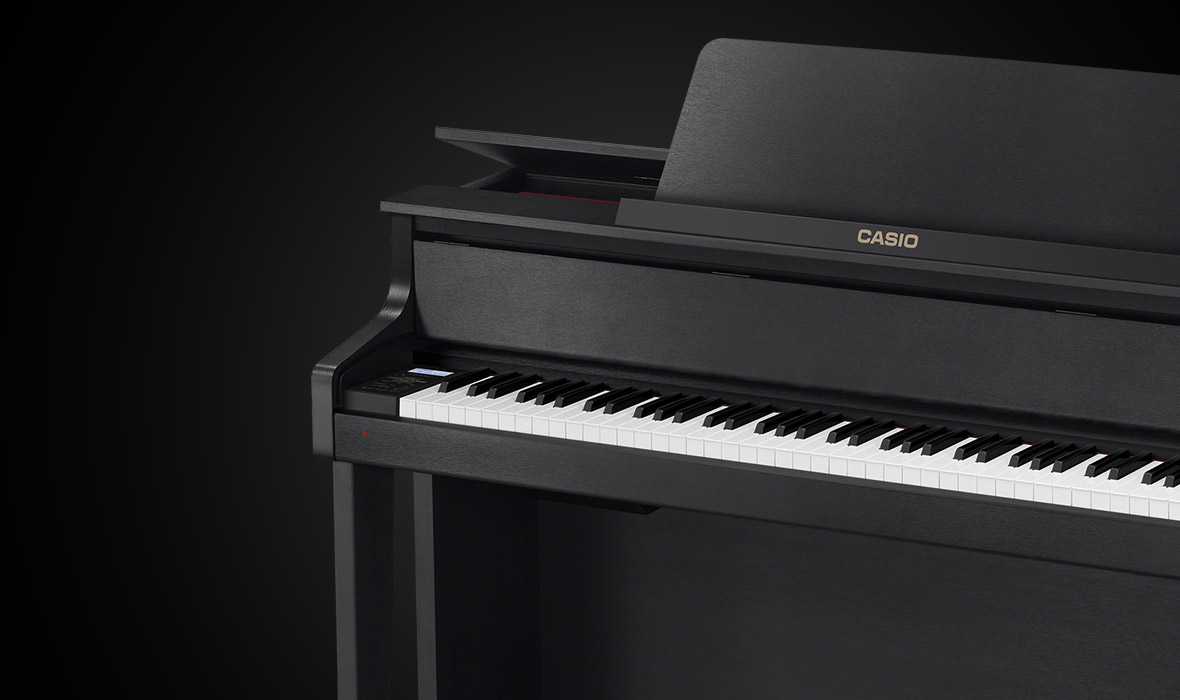 A six-speaker Grand Acoustic system delivers the power and projection of an acoustic grand piano, whilst a dedicated Headphone Mode optimises the sound for silent practice.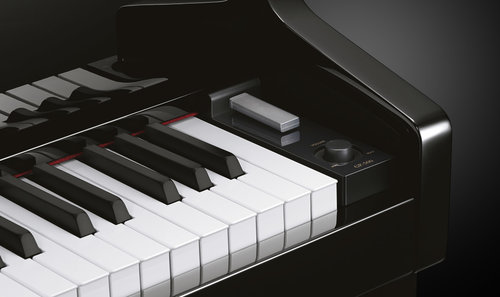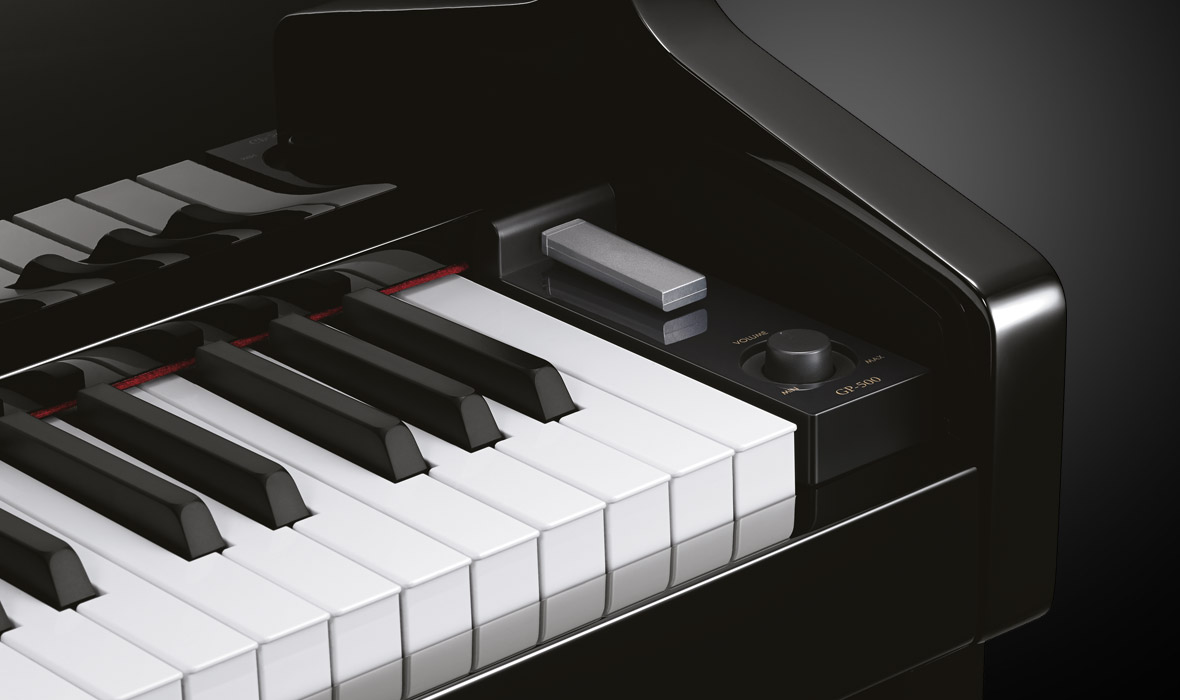 All Grand Hybrid pianos are equipped with USB Audio Record and Playback. This means you can make audio recordings of your performances and play commercially-available backing tracks via USB memory stick.
CASIO® GP-300WE HIGHLIGHTS
Developed in collaboration with C. Bechstein.

88 full length wooden keys, as found in an acoustic grand piano.

Natural Grand Hammer Action mechanism.

Three European piano tones in one digital instrument, including a Bechstein D282 grand piano.

Grand Acoustic speaker system.

Hall Simulator with 12 different concert halls.

CASIO Five Year UK warranty.

Compatible with AC adapter AD-E24250LW (included)